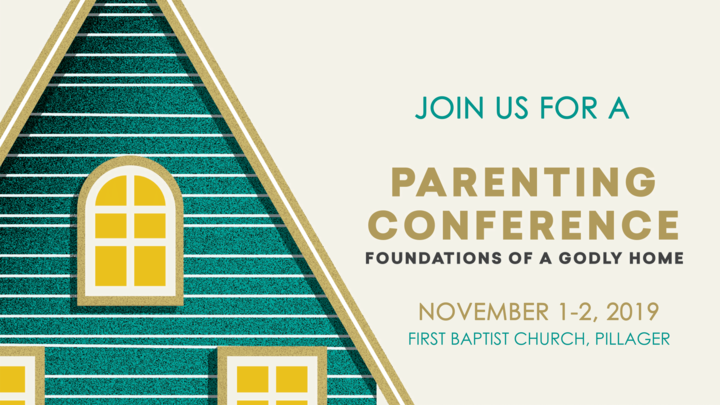 Dates & Times
Nov 1, 2019

6:00pm - 9:00pm

Nov 2, 2019

8:30am - 3:00pm
Details
Every home needs to be built upon a foundation. Is your family's foundation built on the solid ground of Jesus Christ? We want to discover the beliefs, values, words and actions that are necessary to building a Godly home that can last for generations.

Join us for a parenting conference, November 1st & 2nd, to learn the "Foundations of a Godly Home". We will gather together to grow in knowledge, understanding, relationship and ultimately in Christ. We will be including times of musical worship, video conference sessions recorded by Dr. Paul Tripp, times of reflection, small group discussions, food and fellowship.
The information covered in this conference would be beneficial to parents, grandparents, expecting parents or for ANYONE who has encounters with children. If you have young children we strongly encourage you to make this a weekend getaway, we're urging you to spend Friday night and Saturday afternoon with your spouse (if applicable)- connecting, communicating, sharing, planning, deciding how to implement these foundations for a Godly home into your life. We strongly encourage you to find someone to take your kid(s) or come watch them at your place while you take a night or two to get away at a hotel, etc. If you are in need of child care we will have a list of willing people from within our church we'd love to connect you to.
Friday supper and Saturday lunch will be provided.